Posted by AxiaFunder Team on 04/24/2020
AxiaFunder returns 94% to investors through second commercial litigation case win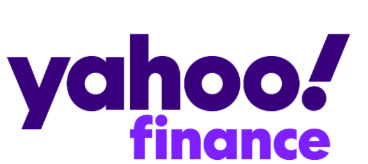 AxiaFunder returns 94% to investors through second commercial litigation case win  
This article is from Yahoo Finance and the views expressed are those of the author (not affiliated with AxiaFunder). 

Yahoo finance reported on AxiaFunder's second case has resolved successfully, returning 93.75% to investors in only 15 months. It also reported that the most recent litigation investment opportunity offered on AxiaFunder's platform reached its ( litigation crowdfunding)  goal in less than 24 hours from launch. 


The resolved case was a case of breach of contract against a property developer. It was fully funded, with £12,000 raised by AxiaFunder in February 2019. The case was settled at a three-party mediation and resolved favourably with a 93.75% return for AxiaFunder investors in only 15 months. AxiaFunder's previous case had also resolved successfully with a win which produced a 43% return in only 8 months for investors, and there have been no losses to date. 
Cormac Leech CEO of AxiaFunder stated that, despite the market volatility resulting from COVID-19, litigation funding can give retail and institutional investors an investment which is not correlated to financial markets. Litigation funding investments can continue to generate high returns to investors, whereas  other asset classes which are correlated with financial markets and the economy are underperforming in the current climate. 


Despite the global coronavirus pandemic AxiaFunder's most recent litigation investment offer was fully funded in less than 24 hours after it was marketed to investors. 
AxiaFunder has a pipeline of cases which have been carefully vetted and will be launched over the coming months. The first of these cases is the relaunch of a case that is a 'Francovich' claim, which is against a Member State of the EU for the breach of EU law. If the cases wins, a net 5.5x multiple on investor capital is expected by AxiaFunder. Risk Warning: Capital at risk and returns not guaranteed. 

Leech additionally stated he expects the litigation funding market will grow as insolvency litigation increases due to COVID-19. AxiaFunder, as the first company in the UK to offer a for-profit litigation funding platform will be in a good position to provide third party litigation funding to many British SME's which may otherwise struggle to source the funding to afford the high costs of litigation in the UK. 

April 24 2020, read the full article at 
Yahoo Finance
:  
https://finance.yahoo.com/news/axiafunder-returns-94-investors-second-090000581.html
.