Feature in the UK Investor Magazine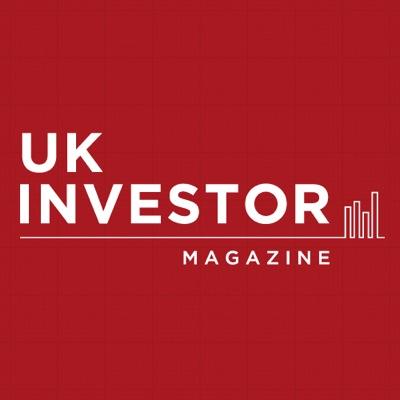 AxiaFunder has been recently featured in the UK Investor Magazine.
Unlike traditional litigation funders, AxiaFunder offers investors an opportunity to directly access and invest in legal cases. This has the potential to generate high returns for investors within a much shorter period. A breach of contract case funded via the AxiaFunder platform has settled within 7 months generating a 32% return for case investors.

Disclaimer: Past performance is no guarantee of future results

AxiaFunder allows investors to review individual cases before deciding to invest. This enables investors to build their own portfolio of litigation cases.
Litigation funding may be considered an attractive asset class particularly given the expected performance during times of economic distress. More specifically, there is no correlation with broad market conditions. In contrast to traditional asset classes such as equities and bonds, litigation funding is not influenced by economic cycle changes. In addition, there is effectively no correlation between individual cases. This is because legal cases, by nature, are unrelated to one another. AxiaFunder conservatively estimates a probability of 70-75% of any case resolving favourably either via settlement (statistically around 80% of all cases settle pre-trial) or at trial. The probability of a successful case resolution comes from AxiaFunder's strict assessment process. To illustrate, only 1 out of 20 cases reviewed by AxiaFunder can make it to the platform. The high level of vetting is the result of a multi-staged assessment made by a team of litigation professionals to ensure only cases with a high probability of success make it onto the website. As with any other investment, litigation funding involves a risk of capital loss. To mitigate this risk, AxiaFunder has certain criteria. Firstly, AxiaFunder only funds cases that have After The Event Insurance (ATE Insurance) policy in place. ATE Insurance policy would cover the other party's legal costs in the event a claim is unsuccessful. In some instances, cases will also have an insurance policy covering own legal costs. In this scenario, some of the investors' capital will be protected by the insurance policy (capital protection is typically limited to 50-80%). Secondly, AxiaFunder requires solicitors to be engaged on a full or partial conditional fee agreement. This means that solicitors will fund their own costs throughout the litigation process and only receive a fee with any potential uplift upon a successful case resolution. This arrangement helps to ensure that there is a strong alignment of incentives between the parties involved.
To read the full article, visit 
https://ukinvestormagazine.co.uk/axiafunder-access-the-new-asset-class-of-litigation-funding
.

Investing in the investment opportunities promoted by AxiaFunder involves risks, including loss of capital, illiquidity, and lack of return, and it should be done only as part of a diversified portfolio. Investing using this platform is only for investors who understand these risks. Investors have a significant risk of losing all of their investment if the case fails. The investments promoted by AxiaFunder are not listed or traded on any recognised exchange. This means you will not be able easily to sell your investment if you need to get your money back quickly. Investments made through AxiaFunder are not covered by the Financial Services Compensation Scheme (FSCS). Please read the full risk warning (https://www.axiafunder.com/risk) before deciding to invest.