Posted by AxiaFunder Team on 04/21/2020
Opportunity Knocks for Litigation Finance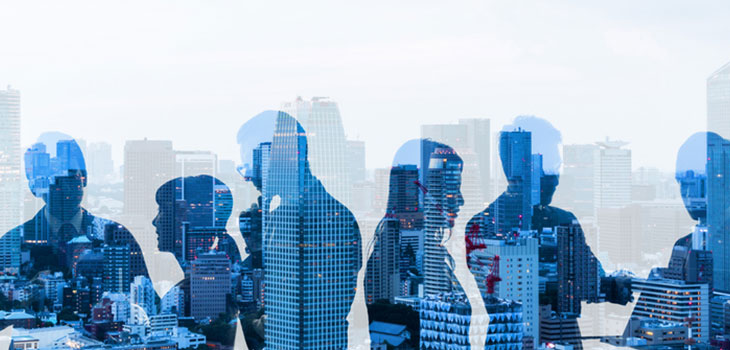 Cormac Leech, CEO of AxiaFunder, outlines the growing need for litigation funding & how it can bridge the funding gap.


Litigation finance: changing the face of the commercial litigation landscape.
COVID-19 pandemic: an opportunity for growth.
Supporting practitioners: cash flow management.
Litigation finance is becoming an increasingly important part of the commercial litigation landscape. Litigation funding can be seen as a response to a growing need for finance by claimants - particularly given the growth in both the number of cases and the cost of litigation. However, rising costs of litigation have made access to justice extremely expensive - and in many cases inaccessible - for many individuals and businesses.

Litigation funding platforms are providing an alternative financing solution, to often underfunded SMEs, to ensure that the cost of bringing a case to trial does not deter businesses and individual's businesses from accessing justice. By applying a stringent approach to assessing cases that are of sound legal merit, there is an opportunity for alternative lenders to enter the space and bridge the funding gap by financing cases that would otherwise go unheard in the English courts.
Shifting of risk
The moment a claimant chooses to engage in litigation they are taking on financial risk. That risk, given that even the most seemingly meritorious claims can fail, is composed of both the irretrievable ongoing costs of the litigation (such as lawyers' fees and disbursements), and the potential of covering the other side's costs should the case be unsuccessful. Litigation finance can shift that financial risk to a third-party financier. This financier often has expertise in litigation and carries a diversified portfolio of investments into individual cases. This makes them better able to bear the risk than a claimant pursuing a single claim, or a small number of claims. However, there is still a remote chance that investors will lose more than their original investment even with non-avoidable ATE insurance (see 'What are the risks facing an investor in litigation funding?' for more details).
The COVID-19 pandemic has caused huge uncertainty and disruption. As such, we expect the litigation funding investment market to experience significant growth as insolvency litigations increase as an unfortunate result of the recession. Additionally, claimants are more likely to be under more financial pressure than ever before, thereby increasing the demand for litigation funding. Despite the economic downturn caused by COVID-19, we believe there is still a role for litigation finance, and for investors to access this alternative asset class. Unlike equities, litigation finance is uncorrelated to the financial markets and is inversely correlated with market fluctuations and may thrive during times when many other asset classes are underperforming. But before investing in litigation finance, it is important that investors understand the different models that alternative litigation funders adopt. There are broadly two types of participants: those firms that fund cases from their own special purpose vehicles - known as SPVs - where a firm fully funds a case through to trial. In this instance, once the capital for a case has been funded, the case financing is largely independent of the entity funding it. So in the hopefully unlikely event that the company funding the case were to become insolvent, the case investment would not be significantly impacted. This is in contrast to a second type of participant who would fund cases from their own balance sheet, and often invest in multiple cases at any one time, but often hold back the availability of additional financing depending on market conditions and investor sentiment. In this case, if the funders become insolvent the impact on the investor who funded the funders balance sheet and on the claimants is much greater.
Comment
In addition to the obvious potential benefits to companies seeking litigation funding, and investors seeking returns, players in the litigation finance space can also help support legal practitioners through funding cases that solicitors identify as being highly likely to win at trial but where the client lacks financing and would otherwise be unable to proceed with their claim, thereby providing solicitors with the ability to generate fees. They can also assist law firms with cash flow management. For law firms, litigation finance brings the security of having their fees and expenses paid on a current basis on what might otherwise be a contingency fee-based arrangement.
Originally published on New Law Journal on 09 April 2020 https://www.newlawjournal.co.uk/content/opportunity-knocks-for-litigation-finance.