Posted by AxiaFunder Team on 10/29/2021
Secondary Market trading activity
Last updated on 29th October 2021. 
Table 1 below contains information on all recent secondary market trading activity regarding cases funded via the AxiaFunder platform.

Table 1: Secondary Market Trading Activity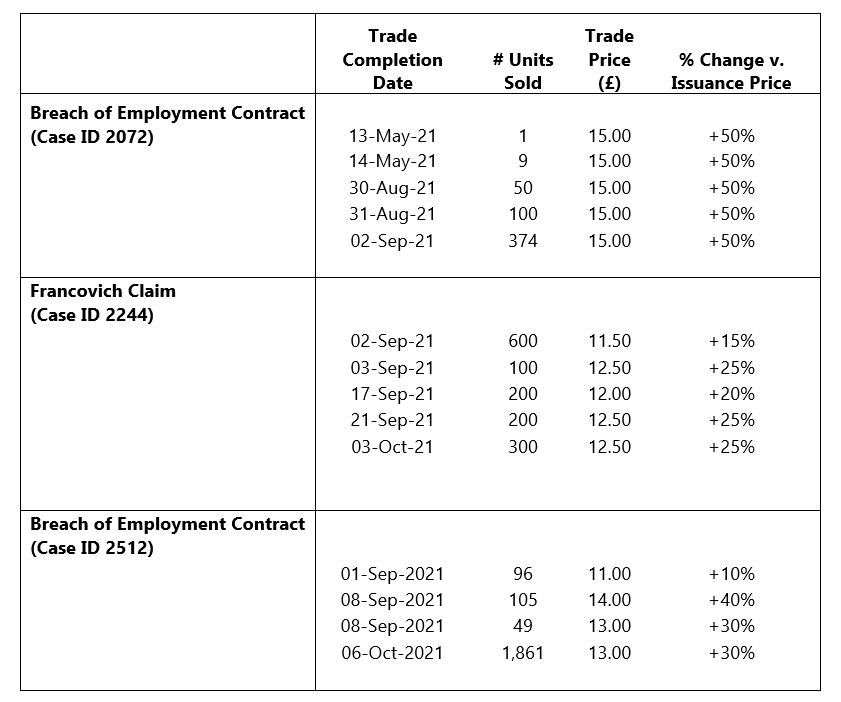 Please ensure you read the updates section for the case before you make any decision regarding investing. 
For more information on the AxiaFunder Secondary Market, please visit our Secondary Market Page. To view current secondary market investments opportunities (if any), visit our Investments Page.