Posted by AxiaFunder Team on 07/21/2021
UK Investor Magazine podcast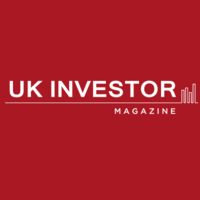 The UK Investor Magazine Podcast is joined by Cormac Leech, the CEO of AxiaFunder. In this podcast, litigation funding as a new asset class is discussed in some detail.

You can listen to the podcast here.


Investing in offers promoted by AxiaFunder involves risks. Capital is at risk and projected returns are not guaranteed. Investors have a significant risk of losing all of their investment if the case fails. Investments promoted by AxiaFunder are not listed or traded on any recognised exchange. This means you will not be able to easily sell your investment if you need to get your money back quickly. Investments are not covered by the Financial Services Compensation Scheme (FSCS). The investments on this website are intended for Sophisticated and High Net Worth Investors as defined by the FCA.